2008 Forecast Verification Summary
Weather during Winter 2007 / 2008 and Summer 2008 have had largely unexpected Energy Sector implications to those not advised of Dave Melita's accurate long range forecasts.
Winter 2007/08 Temperature and Precipitation Forecasts Issued October 2007
Winter 2007 / 08 Mean Temperature and Precipitation Verification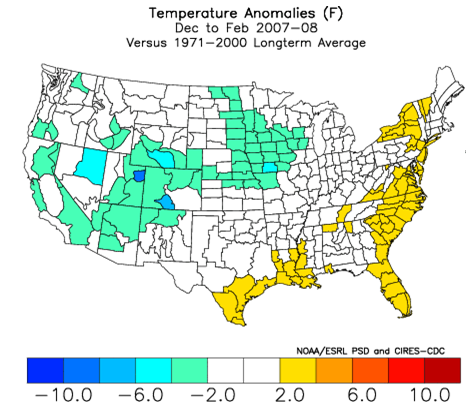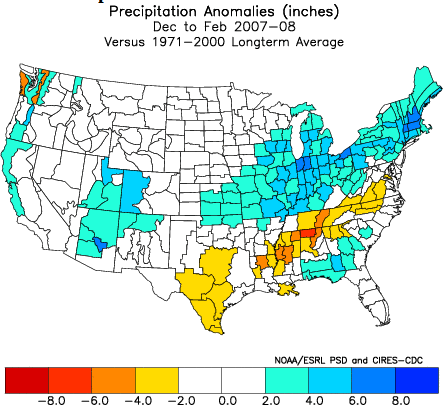 At the end of winter of 2007/08 the largely unexpected low natural gas storage condition made the upcoming summer forecast all the more critical. The fundamental basis of Dave's forecast issued May 2008 was that summer 2008 would average much more moderate than the excessive heat of the preceding summer 2007 in the major energy consuming areas of the Midwest and East.
Summer 2008 Temperature and Precipitation Forecasts Issued May 2008
Summer 2008 Mean Temperature and Precipitation Verification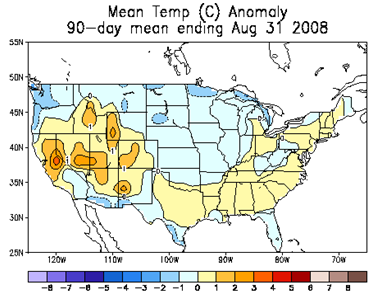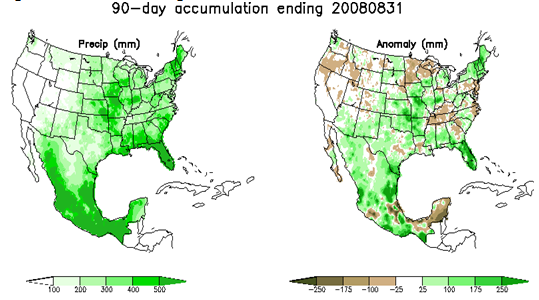 Among the listed primary forecast components issued in May was the following: "June is forecast to represent the greatest positive departures from average temperatures in the northern mid Atlantic and Northeast of the upcoming summer."
Dave's June Forecast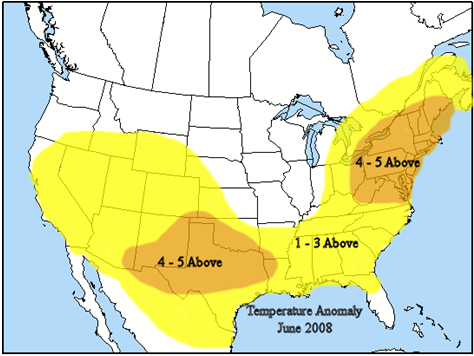 Observed June 2008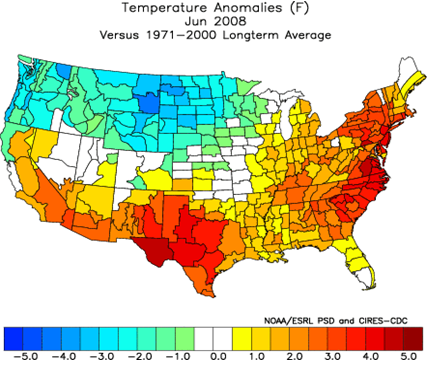 May 14 - Long Range Summary
Near record heat began early May in the Southwest before progressively spreading eastward last week through the Plains and Midwest into the mid Atlantic region and Southeast, where it will linger into the start of this 2nd full week of May.  Moderate cooling in the Southeast starting Tuesday (still several degrees above average) accompanies clouds and rain advancing northward from Florida. What is more important is precipitation will become the only source of cooling going forward through the remainder of May as actual cold air retreats farther north into northeastern Canada. Fast weakening observed to a large Pacific storm once it entered the West late last week is a harbinger of a repetitive mild late spring pattern overall featuring mostly scattered convective type rainfall across the majority of the Plains, Midwest, and East favoring continued predominance of above average warmth. Warmer and drier May conditions which are the exact opposite to the end to spring observed last year signal a much hotter start to summer 2018.
---
If your business or career depends on correctly predicting the weather, you can follow the pack or you can get ahead with MWA's proprietary models and expert forecasts.