2008 Forecast Verification Summary
Weather during Winter 2007 / 2008 and Summer 2008 have had largely unexpected Energy Sector implications to those not advised of Dave Melita's accurate long range forecasts.
Winter 2007/08 Temperature and Precipitation Forecasts Issued October 2007
Winter 2007 / 08 Mean Temperature and Precipitation Verification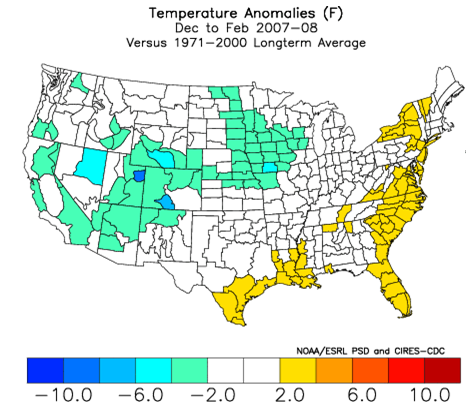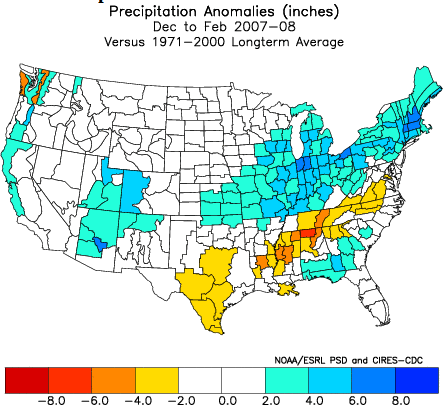 At the end of winter of 2007/08 the largely unexpected low natural gas storage condition made the upcoming summer forecast all the more critical. The fundamental basis of Dave's forecast issued May 2008 was that summer 2008 would average much more moderate than the excessive heat of the preceding summer 2007 in the major energy consuming areas of the Midwest and East.
Summer 2008 Temperature and Precipitation Forecasts Issued May 2008
Summer 2008 Mean Temperature and Precipitation Verification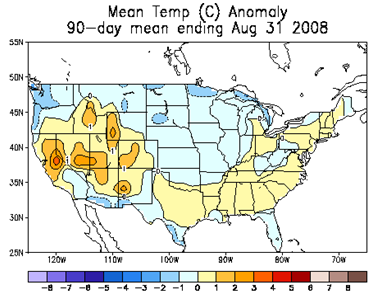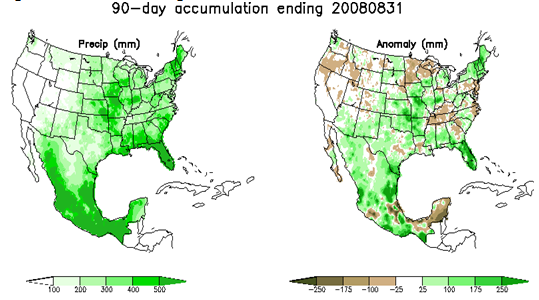 Among the listed primary forecast components issued in May was the following: "June is forecast to represent the greatest positive departures from average temperatures in the northern mid Atlantic and Northeast of the upcoming summer."
Dave's June Forecast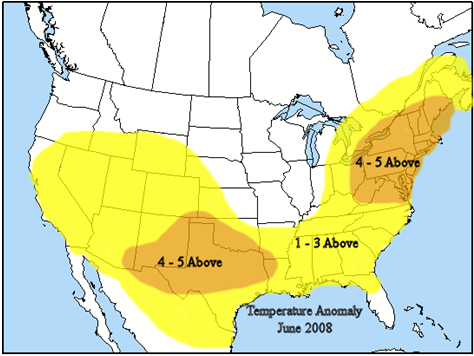 Observed June 2008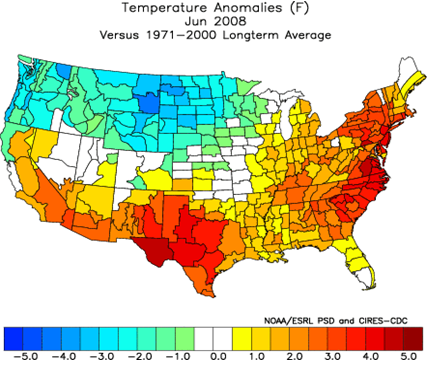 July 16 - Long Range Summary
The latest surge of noticeably hot and muggy air across the Midwest and Northeast persists until a pattern changing cold front drops both temperatures and humidity near seasonal midsummer levels by midweek. However, model forecasts continue to contract the core of greatest and most sustained cooling farther north and west from the Upper Midwest into the Ohio Valley, and even these regions are not consistently below average through the next 10-days. Development of wet conditions across the Southeast this week quickly re-establishes elevated humidity along the entire Eastern Seaboard, extending back into the Northeast by the start of the 6-10 day period which is a warmer signal favoring several degree above average overnight lows). Meanwhile triple digit heat building across nearly all of Texas early this week is forecast to warm further by Thursday reaching near record or record levels approaching 110° in northern areas of the State (including Dallas). This strong mid July heat in the central – southern Plains also extends to Southern California by next weekend (Jul 21-22) initiating another multiday extreme heatwave in coastal cities and adjacent areas including Los Angeles and Burbank. Most longer range forecasts effectively end cool conditions in the north-central U.S. during the final 5-days of July, setting the stage for return of coast to coast above average warmth to predominate the 1st half of August.
---
If your business or career depends on correctly predicting the weather, you can follow the pack or you can get ahead with MWA's proprietary models and expert forecasts.